Looking for child protection and children safeguarding training in Bristol and beyond?
---
By Mandy Parry

/ 28 June 2022

Hi there everyone The eagle eyed amongst you may have noticed that I have not issued a newsletter in some...

Read More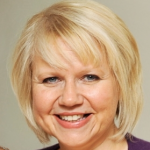 If you're looking for up to date child protection and children's safeguarding training in Bristol, the Southwest or anywhere in England, you won't find a more skilled trainer than Mandy Parry. An experienced talented trainer, facilitator and consultant for the education, early years, children's social care sectors, why not call Mandy directly on 078111 01740. Whether you'd like a short child protection awareness course, a longer child protection and safeguarding single agency training course or a bespoke course put together just for your setting. Mandy can assist you in developing the course for the needs of your staff team.
My new 2023-2024 Safeguarding training brochure for the children's workforce is now available below:
---
---
My mission statement
'Mandy Parry Training is working to create a truly effective children's workforce. I promise that I will work with passion to ensure that the professionals I work with develop the skills, knowledge and values essential to work with young people, supporting their needs and fuelling their aspirations.
Contact Mandy Parry on 078111 01740 or mandyparrytraining@gmail.com
---
---
All courses are delivered online and three hours duration, session times 9.30 -12.30
Tuesday 26 September 2023 Advanced Safeguarding
Thursday 19 October 2023 Safeguarding Supervision
Wednesday 29 November 2023 Single Central Record
Wednesday 17 January 2024 Advanced Safeguarding
Thursday 29 February 2024 Single Central Record
Wednesday 17 April 2024 Safeguarding Supervision
Thursday 23 May 2024 Advanced Safeguarding
Tuesday 2 July 2024 Single Central Record