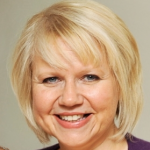 If you're looking for up-to-date Child Protection and Safeguarding training in Bristol, the Southwest or anywhere in the UK, you won't find a more skilled trainer than Mandy Parry.
An experienced talented trainer, facilitator and consultant for the Health, Education, Early Years, Social Care, Community and Business sectors, why not call Mandy directly on 07811 101740 and discuss how she can help you?
**See our latest Open Safeguarding Programme 2018-19**
Whether you'd like a short Child Protection Awareness course, a longer Child Protection and Safeguarding Single Agency Training course or a bespoke course put together just for your setting, Mandy can assist you in developing the course for the needs of your staff team.  
Mandy can also supply consultants designing and delivering training, developing policies and undertaking project work to fit your needs.
Our Mission Statement
'Mandy Parry Training is working to create a truly effective children's workforce. We promise that we will work with passion to ensure that the professionals we work with develop the skills, knowledge and values essential to work with young people, supporting their needs and fuelling their aspirations.'
Our Values
Safeguarding and Child Protection Training should:
Be quality assured or verified wherever possible.
Be relevant to the participants – appropriate for the setting and specific to its locality.
Be of a consistently high standard.
Be up-to-date, evidence-based, and reviewed and updated regularly.
Be linked to the ultimate aim: training the children's workforce to safeguard children and young people.
Have clear aims and learning outcomes agreed with the setting.
Have agreed ground rules to ensure that the participants feel safe and supported to learn.
Be really engaging in order for the participants to be able to learn.
Include a variety of learning styles to be accessible to all the participants.
Always give the participants the opportunity to feedback on what they thought and to action plan on what they will do next.
Be respectful, non-judgemental and sensitive.
Focus on the development of knowledge, skills and values to ensure it is holistic, learner-centred and ultimately useful.
Explore inequalities in society and embrace diversity and understand how these issues can affect safeguarding of children.
Challenge discrimination and prejudice.
Trainers should be:
Be quality assured or verified wherever possible.
Experienced, skilled, knowledgeable and passionate about what they do.
Receive regular supervision.
Clear about professional boundaries.
Able to take up opportunities to continue their own professional development to ensure their knowledge and skills are truly up to date.
Contact Mandy Parry on 07811 101740 or mandyparrytraining@gmail.com
Facebook Posts