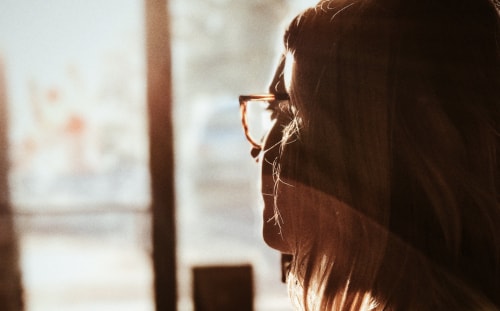 Nigel Leat was a Primary School teacher from Weston-Super-Mare. For fifteen years he sexually abused the children in his Year 3 classes and filmed the abuse on a camera hidden underneath his desk. Over the years, the Headteacher of the school had received over 30 formal allegations about Leat from other staff who were increasingly concerned about his worrying behaviour:
'Early on it was noticed that the teacher had favourite pupils within his class who were invariably girls, who were often given tasks within the class which were viewed as privileges as well as being given greater personal attention by the teacher. These pupils were allowed to be over familiar with the teacher, who was known to speak and joke with his pupils in a manner which was inappropriately adult. This situation was described by staff to have been common knowledge amongst the school staff.'
The Headteacher failed to inform the local authority Designated Officer (DO) in North Somerset to share the allegations. The staff who had made their concerns known did not contact the DO either. Leat eventually pleaded guilty to 36 sexual offences, including 22 counts of sexually assaulting a child under 13, eight counts of sexual assault by penetration of a child under 13, one count of attempted rape, one charge of voyeurism, one charge of causing or inciting a child under 14 to commit sexual activity and two charges of possessing indecent images of children. It was stated in Bristol Crown Court that, when the police arrested him, they discovered about 30,500 indecent photographs and 720 indecent movies in his possession. Leat went to prison; the Headteacher was publicly reprimanded and resigned his job before he lost it. The Serious Case Review concluded that:
'Much of the behaviour exhibited by the teacher was typical of grooming activities pursued by adults intent on sexually abusing children. The failure of school managers to take action in response to the concerns raised was compounded by the failure of anyone in the school to recognise that the teacher's behaviour might have constituted grooming for sexual abuse. This raises questions about the impact of the safeguarding training that staff in the school had received. All schools have a designated teacher for child protection who should be accessible to any member of staff to give advice on child protection matters. All schools also have access to the Local Authority Designated Officer (LADO) who can provide specialist advice when there are child protection concerns. No contact was made by the school at any time with the LADO.'
Source: Serious Case Review: the abuse of pupils in a first school: executive summary, Mike Craddock, North Somerset Safeguarding Children Board (2012)
An allegation is a concern that someone who works with children has been abusive towards them. The following signs and symptoms may mean that staff are involved in abuse (like any list of signs of abuse it is not exhaustive):
paying an excessive amount of attention to a child or groups of children;
providing presents, money or having favourites;
seeking out particularly vulnerable children;
trying to spend time alone with a particular child or group of children on a regular basis;
making inappropriate sexual comments;
sharing inappropriate images;
being vague about where they have worked or when they have been employed; and/or
encouraging secretiveness.
Any allegation should be reported on the same day they are observed to the Headteacher, or the Manager of the setting who must then report to the local authority DO. Anyone can report to the DO if the Manager or Headteacher fails to do so. The name and number of your current DO can be found on your Local Safeguarding Children Board website and should really be recorded in your Safeguarding and Child Protection policy for easy reference. As a safeguarding consultant I often hear from professionals who have had to speak to their local DO about a range of matters – I can report back to you that the experience has been consistently reported to me as satisfactory. When in doubt, speak your local authority DO. They are there to support, advise and coordinate the correct safeguarding referral pathway.
At the time of the Leat's conviction, the NSPCC Director of Child Protection Advice and Awareness, Peter Watt said: "This is a shocking case where young children were left at the mercy of a determined sex offender in their own school even though many people had concerns about Nigel Leat's behaviour. There were clear signs this man was a danger yet astonishingly the proper action was not taken, leaving children at risk when they should have been in a safe environment."
There should be no more Leats. We all of us, every one, have a responsibility to spot abusive colleagues and report allegations appropriately.
If you feel that you more clarification on spotting abusive staff and importance of the DO, consider booking an in-house training day with Mandy Parry Training.