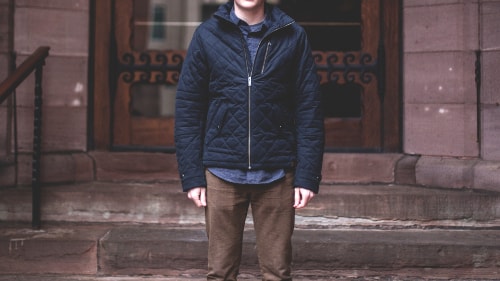 To introduce as many professionals as we can to our fantastic new training on Managing Disclosure, we are inviting you to take advantage of a SPECIAL EARLY BIRD OFFER! Book your tickets here (deadline 8th March).
'What questions can you actually ask a child that won't 'taint evidence'?'
'Can the DSL ask questions too after the child has disclosed to staff?'
'What exactly is the difference between a closed and an open question?'
'How do I know if I am investigating or interrogating the child?'
'Do I call police or the local safeguarding agency when a child discloses?'
'What exactly will the police and safeguarding services want to know about a disclosure before I contact them?'
The information I share within a Safeguarding Basic Awareness training session on disclosure sometimes begs a lot of questions and I'll be honest, I have found it difficult to answer these questions with the kind of detail that some of my participants require.
I have always thought that disclosure is a charged subject in safeguarding. Getting it very wrong is easy and commonplace. Listening to the Voice of the child is a crucial characteristic of quality safeguarding practice.
The abuse of Victoria Climbie is cited as just one classic case where professionals mismanaged disclosure. Victoria was 8 when she was murdered in London in 2000 by her aunt and her aunt's partner. The police, social services, 4 local authorities, the NHS, NSPCC and local churches had all had direct contact with her in the months leading up to her death. Victoria had 128 separate injuries and scars noted at her post mortem – her abusers were sentenced to life imprisonment. The case led to the most comprehensive and far reaching report into child abuse by Lord Laming which resulted in reforms within the Children's Act 2004. Many recommendations came out of the Serious Case Review but one of the most significant was how imperative it is to speak directly to the child – nobody asked Victoria why she had so many injuries, nobody made her feel safe enough to say what was going on at home – she was catastrophically failed by all the very agencies which existed to protect her.
And up to now there has been very little practical training specifically on managing disclosure in the South West and nationally (a fact consistently acknowledged by safeguarding trainers including myself!). Because of the nature of disclosure, I've often thought that any training that does exist would have to involve skills practice and not just knowledge and theory.
So – over the years I have thought what I could possibly offer on the subject of disclosure and I am pleased to offer a brilliant solution. Over the last few months, I have developed an in-depth course on the management of children's disclosure of abuse with former Detective Constable Chris Williams who was Child and Adult Sexual Abuse Investigator for many years with Avon and Somerset Police. Chris received a Regional Recognition Award at the Police Federation National Detectives' Forum Awards and has a national reputation for effectively and sensitively working with children who disclose abuse. I will be co-training this event using my skills of setting up supportive role-play and skills development.
Here is just a part of what Chris recommends:
Keep an open mind – but LISTEN and OBSERVE – base any concerns on what the child tells you, what you see or hear, what others report to you and your 'gut' professional instinct.
Establish rapport with the child but don't interview. Listen, comfort, make them feel safe.
As soon as practicable write down the EXACT words the child used to you when disclosing abuse.
A good analogy to bear in mind if a child discloses to you: a child's memory of an incident is like freshly fallen snow – the child's first account of it equates to single footsteps. Any questions then asked are like footprints in that snow and it is very easy to manipulate, distort and potentially damage that memory by asking questions so choose any questions you feel you must ask very carefully. Multiple questions equate to multiple footprints which lead to muddying of the account.
Memory is very fragile and can very easily be trampled over and changed if we get it wrong by asking leading questions – the general rule of thumb is the less you question and the more the child says the better the preservation of the child's memory is.
It's important to prompt free recall from the child with the use of open questions not closed. As professionals we are trying to open doors not shut a child down.
We can best do this by:
1/ Observing their behaviour then commenting on it but not interpreting i.e.  'You're wriggling – tell me about that' not 'You look really uncomfortable are you in pain – why are you moving like that?' 'I see that you are interested in Jane's food – tell me about that' – not 'You seem to be hungry – why are you hungry? Aren't you getting enough food at home?'
2/  Actively listen and encourage them to continue by using non- verbal methods of facilitation for example 'Uhuh Mmmhmm', nodding and empathetic facial expressions which give the child permission to keep going, or 'I see' – try to avoid 'Ok' which can be misinterpreted.
3/ Be interested.
4/ Be flexible.
5/ Be gentle – go at the child's pace.
6/ Use past tense for past events and use developmentally appropriate language.
7/ Don't guess what the child means – reflect their words back to them if it's not clear and say 'Tell me about that'.
8/ Be mindful that children often laugh or joke if they're embarrassed or find it difficult to speak about what has happened to them. Such behaviour often masks the most serious forms of abuse as does 'frozen face syndrome' where the abused child has learnt that not showing emotion is the best way to try to keep themselves safe.  Also be mindful that the child may have been threatened by their abuser that if they tell something dreadful may happen to them or a member of their family or a pet.
9/ After a disclosure say 'What you've told me is really important, thank you'.
On 2 April 2019 Mandy Parry Training is very excited to be able to offer 'Managing a Child's Disclosure of Abuse'  – a 6 hour course with myself and Chris which is designed to answer all your detailed questions concerning abuse and to give you practical and supportive environment to develop your skills.
It is the first time such a course has been offered in the south west to my knowledge.
Places are limited so we encourage everyone to book as soon as they can – our EARLY BIRD OFFER will end on 8th March. Get your tickets here.