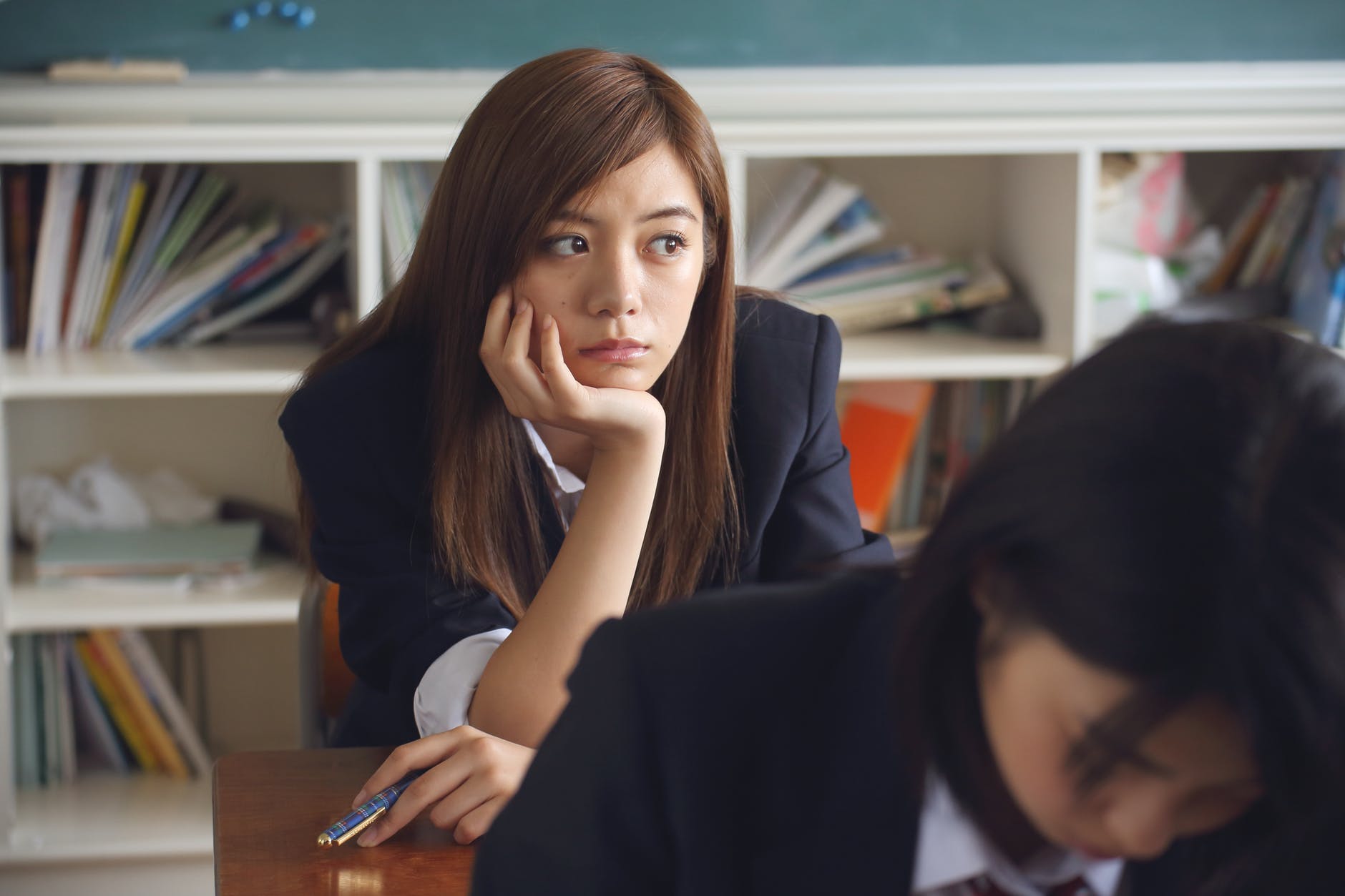 'I felt like whatever I was doing was worthless. Even if I did well in school, it wouldn't matter to people because all they would care about is me being gay.'
ZOE, 12, SECONDARY SCHOOL PUPIL, ENGLAND*
---
It's February, LGBTQ+ history month, and a good time to think about the safeguarding of Lesbian, Gay, Bisexual, Transgender and Questioning/Queer people – as well as those with other sexual orientations and gender identities.
How can we all ensure that we are offering safe and supportive environments for LGBTQ+ people who are part of our settings – either as staff, parents or young people?
How can we ensure that we are all learning to be more inclusive and tolerant?
As the Sexual Health training coordinator of NHS Bristol a few years ago, I helped to develop training for professionals in a range of agencies to help them support the sexual health needs of all young people, including those who identified as LGBTQ+. Now as a safeguarding trainer, I realise that supporting LGBTQ+ people is a vital important of our safeguarding work in its broadest terms. The School Report, an ambitious piece of research produced in 2017 by the campaigning organisation Stonewall which compiled evidence from 3,713 LGBT young people aged between 11 and 19 years old, makes worrying reading:
Nearly half of lesbian, gay, bi and trans pupils (45 per cent) – including 64 per cent of trans pupils – are bullied for being LGBT at school
Half of LGBT pupils (52 per cent) hear homophobic language 'frequently' or 'often' at school, more than a third (36 per cent) hear biphobic language 'frequently' or 'often', and almost half (46 per cent) hear transphobic language 'frequently' or 'often'
Nearly one in ten trans pupils (nine per cent) are subjected to death threats at school
Almost half of LGBT pupils (45 per cent) who are bullied for being LGBT never tell anyone about the bullying
Fewer than a third of bullied LGBT pupils (29 per cent) say that teachers intervened when they were present during the bullying
Two in five LGBT pupils (40 per cent) are never taught anything about LGBT issues at school
More than half of LGBT pupils (53 per cent) say that there isn't an adult at school they can talk to about being LGBT.
---
'No one I've spoken to at school has ever knowingly met a trans person before or been taught anything about trans people and what we might need.'
REECE, 18, NOW IN EMPLOYMENT, YORKSHIRE AND THE HUMBER*
---
If we really do value the welfare of all young people, and our staff, and all the parents and carers who use our services, we need to be committed to creating welcoming and supportive environments for LGBTQ+ people. Our statutory duty to promote fundamental British values also means that we must ensure that our settings are mutually respectful, tolerant, and which allow the expression of individual liberty.
So what sort of things can we consider that could help?
Establish a whole school approach: Ensure that the management and leadership of your setting is signed up to supporting LGBTQ+ people. Appoint staff that are passionately committed to Equalities – ensure that their ideas on how to support LGBTQ+ people are explored in a meaningful way at interview. Audit how your setting welcomes and supports LGBTQ+ families and supports staff. Work in partnership with all of your stakeholders and action plan your ideas. Then review your work in a timely manner.In 2017, Parsons Street School in Bristol won a national award for excellence for its work to promote LGBT equality, the first school in the city to be recognised as such. As well as introducing a new uniform policy that allowed boys to wear skirts, toilets were made unisex and books celebrating equality were included in the library. Head teacher Jamie Barry said he was simply telling pupils "You should challenge discrimination if you find it. We want to create a culture of acceptance." Despite some reservations, the school said no child had been withdrawn from classes by parents.
State commitment to safeguard LGBTQ+ in your policy: Ensure that your setting has a safeguarding policy that recognises that everyone has the right to be safeguarded whatever their individual characteristics. Here is a sentence I usually insert into the aims of safeguarding policies I write:'We will aim to: …ensure that safeguarding services will be equally available and accessible to all members of our organisation, irrespective of age, disability, trans identities, marital status, race, religion or belief, sex, sexual orientation, culture and language.'I also include information on hate crime which is relevant to safeguarding all minorities, for example:

'Children can be vulnerable to negative, extremist views. We aim to be a place that inspires and engages young minds. We believe in democracy and the laws of the country, where every individual has a voice that is heard and respected, no matter what their faith or belief. We value discussion, debate and learning from others. We recognise that hate speech is a crime and believe that there is no place for extremism in our organisation. Hate speech in person and online should be reported by staff to the DSL on the same day it is witnessed.'
Ensure your Relationship and Sexuality Education (RSE) education is high quality: In Oct 2019 NSPCC Learning published a new webpage on promoting healthy relationships in education settings. The website includes tips on ways to promote healthy relationships in the early years, with 5-11-year-olds and 12-18-year-olds, as well as with children and young people with special educational needs and disabilities (SEND). Visit the webpage:  Promoting healthy relationships
Engage parents with your relationships education policy: In October 2019 the Department for Education (DfE) published a guide for primary headteachers in England about parental engagement in their school's Relationships Education policy, prior to Relationships Education becoming compulsory for all schools in September 2020. This includes guidance on primary school disruption over LGBT teaching and relationships education. Read the summary here:Engaging parents with relationships education policyThe DfE has also published new translations of guides for parents of primary and secondary age pupils that schools can use to communicate with them about teaching relationships and health education to include Arabic, Somali and Urdu translations. For more info: Relationships, sex and health education: guides for parents
Develop a LGBT-inclusive curriculum: In 2019 Stonewall published a guide for primary schools on how to deliver an LGBT-inclusive curriculum. The guide includes: practical tips and lesson ideas so that teachers can incorporate LGBT people and families into all subjects; lesson plans; and a glossary for pupils and staff.Read the guide: Creating an LGBT-inclusive primary curriculum  (PDF) The Crown Prosecution Service (CPS) has launched a new LGBT+ bullying and hate crime resource for teachers of key stages 3 and 4. The resource, available for teachers and schools to download, aims to help students understand the impact of homophobia and transphobia and be aware of how to report hate crime and identity-based bullying. Read the news story: Hate crime schools project: lesbian, gay, bisexual and trans+ hate crime
Commission training: LGBTQ+ training for staff can develop the understanding, knowledge and skills of your team and inspire practical action. In my opinion, the hallmark of excellent Equalities training is training delivered by people who have actually experienced discrimination and can speak from the heart.Participants in the training I have delivered with colleagues have come up with the following actions to help promote a welcoming and supportive environment for LGBTQ+ people:
Be aware of and challenge assumptions e.g. heterosexism (the belief or assumption that everyone is heterosexual)
Create an atmosphere of acceptance and celebration
Challenge homophobic, biphobic, and transphobic bullying
Be knowledgeable of LBGTQ+ experiences
Use inclusive language and use pronouns of choice e.g. "he", "she" or "they"
Know that it's ok to ask
Use posters and displays to communicate positive messages throughout built environments on equality and diversity for LGBTQ+ people
Research and display local LGBTQ+ resources
Ensure policies and procedures are up to date and inclusive of current legislation
Take opportunities to train staff on LGBTQ+ issues
Provide information and resources on LGBTQ+ issues
Develop a policy with effective procedures in place that protects LGBTQ+ people from bullying, harassment and discrimination
Make sure your setting refers to LGBTQ+ people in a range of policies, including the Staff Code of Conduct and Equalities statement
Mark LGBTQ+ Events: LGBTQ+ History month, IDAHOT, World Aids day, Pride events, Transgender awareness week, Trans day of remembrance
Make effective referrals when necessary.
Keep up to date with LGBT learning and resources: Take a little time out of your week to learn more about LGBTQ+ communities and how we can all help:
Make your workplace an LGBTQ+ friendly place for staff to work: Aim to be proactively inclusive in your work, consult LGBTQ+ staff or agencies like Stonewall about their ideas and take appropriate action after your consultation, then review. Take all concerns about homophobia, biphobia and transphobia expressed by staff extremely seriously.
---
'Once in sex education, I asked about safe sex in same-sex relationships and I was told that it was 'inappropriate' and 'that is not suitable for classroom discussion'. I was told to leave the room.'
DORIAN, 13, SECONDARY SCHOOL PUPIL, WEST MIDLANDS*
---
*All boxed quotes taken from the 'School Report' Stonewall (2017)