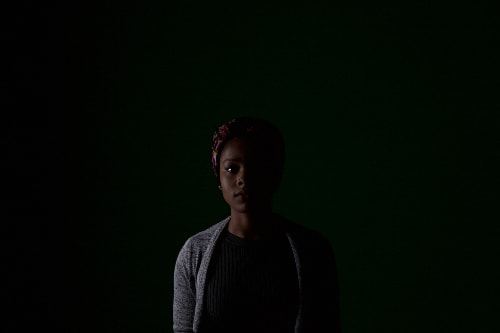 "I took the stone, I warmed it, and then I started massaging [my daughter's chest]," she said. "And the stone was a little bit hot. When I started massaging, she said: 'Mummy, it's hot!'"
CAME Women's and Girl's Development Organisation Website
As a safeguarding consultant I see it as my job to encourage professional curiosity about every aspect of safeguarding. As I have said before, my heart sinks when I read a safeguarding policy that only describes four categories of abuse: physical, emotional, sexual and neglect. In reality (I say on my training) there are many different types of abuse that exist within these broad categories and across one or more categories – with their own laws, signs, effects, causality, dynamics and sometimes referral pathways – it's important to be curious and be willing to understand the complexity and diversity of a range of abuse when we go about our safeguarding responsibilities – and to be able to keep up to date with new risks as our society and our understanding changes.
There are many different types of abuse. The type of abuse that causes the most bewilderment in my participants though goes by the name of 'breast ironing'. So few people know about this and until recently very little was even available online.
Breast ironing (also known as breast flattening) is one form of cultural abuse and involves the pounding and massaging of a pubescent girl's breasts, using hard or heated objects, to try to make them stop developing or disappear. It is typically carried out by the girl's mother who will say she is trying to protect the girl from sexual harassment and rape, to prevent early pregnancy that would tarnish the family name, or to allow the girl to pursue education rather than be forced into early marriage. It is mostly practiced in Cameroon, Africa.
The most widely used implement for breast ironing is a wooden pestle normally used for pounding tubers. Other tools used include leaves, bananas, coconut shells, grinding stones, ladles, spatulas, and hammers heated over coals.
Breast ironing is extremely painful and can cause tissue damage. There have been no medical studies on its effects. However, medical experts warn that it might contribute toward breast cancer, cysts and depression, and perhaps interfere with breastfeeding later. Other possible side-effects reported include breast infections, the formation of abscesses, malformed breasts and the eradication of one or both breasts. The practice ranges dramatically in its severity, from using heated leaves to press and massage the breasts, to using a scalding grinding stone to crush the budding gland. Due to this variation, health consequences vary from benign to acute.
Aside from physical effects, many women suffer mental trauma after undergoing breast ironing. Victims feel as if it is punishment and often internalise blame, and fear breastfeeding in the future. Victims may lose confidence and believe that they should not have breasts.
There are several parallels with breast ironing and another form of cultural abuse, female genital mutilation (FGM).
The practice is hidden, carried out in the domestic sphere and awareness of the abuse has therefore been slow. The first full-length reports on breast ironing dates from only 2006, when it was first described as "a harmful traditional practice that has been silenced for too long".
Accordingly the numbers of children affected have been underestimated. Now experts estimate that nearly one in four Cameroonian girls have had undergone breast ironing, corresponding to four million girls. In some areas of Cameroon the incidence is 53 percent. The United Nations describes it as one of five global under-reported crimes relating to gender-based violence.
The 'irony' associated with breast ironing is that the perpetrators, almost always the mother or a female relative, say they fear their children could be more exposed to sexual abuse or early forced marriage unless the abuse is carried out.
It is sometimes wrongly associated with a religion or class. All of Cameroon's 200 ethnic groups engage in breast ironing, with no known relation to religion, socio-economic status, or any other identifier.
Early beliefs that breast ironing was only confined to one country appear now to be wrong. It has also been reported across West and Central Africa, in Benin, Chad, Ivory Coast, Guinea-Bissau, Guinea-Conakry, Togo and Zimbabwe, and breast "sweeping" has been reported in South Africa. Some reports suggest that it has spread to the Cameroonian/African diaspora, and therefore to Britain.
It has been dismissed as a cultural practice instead of child abuse. One victim who was herself subjected to the abuse as a girl, said British authorities were not taking the problem seriously, and have not prosecuted those doing breast-ironing on their children on grounds of it being seen as a "cultural practice":

"The British people are so polite in the sense that when they see something like that, they think of cultural sensitivities. But if it's a cultural practice that is harming children … any harm that is done to a little girl, whether in public or in secrecy, that person should be held accountable."
A charity, CAME Women's and Girl's Development Organisation, is currently working with London's Metropolitan Police Service and social services departments to raise awareness of breast ironing. Their website is one of the few places online that can provide clear information on the subject. Some of their outreach workers describe their work with victims of breast ironing:
"They were all British women, all British citizens," British-Somali psychotherapist Leyla Hussein said, describing five women in her north London clinic who had been victims of breast-ironing. One of the women said she became flat-chested as a result of the practice, said Hussein. "She kept saying: 'I have a boy's chest.' But no one has ever questioned her about it. No one had physically checked her. This was in north London, just down the road," said Hussein.
"I was a nurse in the UK for over 10 years and watched the numbers grow," said Jennifer Miraj, who worked in hospitals in Essex, Glasgow, Birmingham and London until 2015. Miraj said she came across confirmed cases of breast-ironing in approximately 15 adults and eight girls. "I took care of a young 10-year-old girl who had an infection, which had been going on for a few years from ironing," she said, describing a case from Broomfield hospital in Essex.
Mary Claire, a church minister in Wolverhampton, said she had spoken to four victims in Leeds, originally from West Africa. "You could see the marks," she said.
"Nothing came out of this – nothing!" said campaigner Geraldine Yenwo of Cawogido. "We talk about early marriage and violence against women and girls but no one ever mentions breast-ironing," she added.
For more information on breast ironing visit http://cawogido.co.uk/news/ and http://nationalfgmcentre.org.uk/wp-content/uploads/2018/04/About-Breast-Flattening-Leaflet-.pdf?mc_cid=ef1f4dd01c&mc_eid=358acc7581
Mandy Parry Training is offering a session on FGM and Cultural Abuse on 1st May 2019. Book your place here: https://www.eventbrite.co.uk/e/fgm-cultural-abuse-what-every-professional-needs-to-know-tickets-45802815454?aff=ebdssbdestsearch